Leasing/Finance Conferences 2017
Save the Dates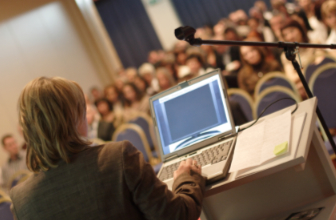 ---
April 4 - April 6, 2017
29th Annual National Funding Conference
Swissotel
Chicago, Illinois

Bruce Kropschot
Senior Managing Director
The Alta Group, Leasing News Board Advisory member since 2000, will be reporting on the conference.
http://www.leasingnews.org/Advisory%20Board/Bruce_Kropschot.htm
Funding Sources at Conference
36th Street Capital
Acrecent Financial
ATEL Capital Group
Banc of America Leasing
Bank of the West
BB&T Equipment Finance
BMO Harris Equipment Finance Company
Boston Financial & Equity Corporation
Bridge Funding Group, Inc.
CapitalSource, Inc.
Channel Partners Capital
CIT
Citizens Asset Finance, Inc.
ECS Financial Services, Inc.
Equipment Leasing Group of America, LLC
EverBank Commercial Finance, Inc.
Fifth Third Equipment Finance Company
Financial Pacific Leasing, Inc., an Umpqua Bank Company
First American Equipment Finance, a City National Bank Company
First Bank of Highland Park
First Eagle Bank
Flagstar Bank
Flushing Bank
Fuyo General Lease (USA) Inc.
GE Capital Markets Group
Hanmi Bank
Huntington Equipment Finance
Indigo Direct Lending, LLC
J.P. Morgan Equipment Finance
Key Equipment Finance
LEAF Commercial Capital Inc.
MB Equipment Finance
MB Financial Bank - Lease Banking
MB Financial Bank - Paying Agent Services
Mitsubishi UFJ Lease & Finance (U.S.A.) Inc.
Nations Equipment Finance, LLC
People's Capital and Leasing Corp.
PNC Equipment Finance, LLC
Santander Bank Equipment Finance
SCG Capital Corporation
Securcor Financial Group
Signature Financial
Societe Generale Equipment Finance
Stearns Bank NA-Equipment Finance Division
Sterling National Bank Equipment Finance Division
Stonebriar Commercial Finance, LLC
SunTrust Equipment Finance & Leasing Corp.
Susquehanna Commercial Finance, Inc.
TCF Equipment Finance, a division of TCF National Bank
Tetra Financial Group, LLC
Tokyo Century (USA) Inc.
VFI Corporate Finance
Wells Fargo Bank Northwest-Corporate Trust Services
Wells Fargo Equipment Finance
Wintrust Commercial Finance
Wintrust Equipment Finance
One highlight will be the Women in Leasing reception -- sponsored by Key Equipment Finance -- on April 4, 4:430-5:30pm, at the Swissotel Chicago
PLEASE NOTE: As of 01-24-2017 all new registrations for Funding Source Suites will be placed in hotel meeting rooms. Actual hotel suites at the Swissotel for funding sources are sold out.
Brochure:
http://www.elfaonline.org/cvweb_elfa/cgi-bin/documentdll.dll/view?DOCUMENTNUM=1499
---
April 5, 2017 – April 7, 2017
National Vehicle Leasing Association
Hilton Nashville Downtown
121 Fourth Avenue South
Nashville, Tennessee 37201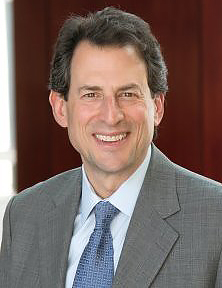 Leasing News Advisor Ed Kaye, Access Commercial Capital, LLC,
will be reporting the NVLA for Leasing News.
Contact: Elizabeth Schlicht
eschlicht@nvla.org
414-533-3300
---
April 27, 2017 - April 29, 2017
NAELB 2017 Annual Conferences
Sheraton Memphis Downtown Hotel
& Memphis Cook Convention Center
Memphis, Tennessee

Hotel Discount to get the $169 per night room rate ends Monday, March 27th
THE WAY WE WILL LIVE NEXT!
This year's NAELB Annual Conference in Memphis boasts a superior group of speakers that will entertain and educate. They will cover everything from cyber security to digital strategies to exploring alternative financing solutions. We will bring brokers, funding sources and service providers together for networking and camaraderie as we explore "The Way We Will Live Next" by embracing technology and not losing sight of the importance of the human connection.
Join fellow conference attendees for an opening reception at Graceland, the home of the King! Network and enjoy a round of golf at Mirimichi, voted one of the best golf courses in the state. Listen to keynote speaker, Robert Evans Wilson, Jr. deliver an entertaining and humorous presentation about finding "Wisdom in the Weirdest Places" and get motivated to achieve your goals.
Don't miss out on an opportunity to better yourself, network with the some of the industry's best and find new ways to make money. Click here to register to get more details of the event.
Beth Malin
2017 NAELB Annual Conference Chair
Agenda
http://iwantmy.naelb.org/events/events-agenda
Speakers
http://iwantmy.naelb.org/events/event-speakers
Pricing
http://iwantmy.naelb.org/events/events-pricing
Hotel
http://iwantmy.naelb.org/events/events-hotel
Conference Information
http://iwantmy.naelb.org/events/event-description?CalendarEventKey=d1aee2bb-e740-4e78-8967-eac8da75e4fe&Home=%2fhome
---
May 3, 2017 - May 5, 2017
37th Annual AGLF Conference
Omni Interlocken Resort
Broomfield, Colorado
Conference Information:
http://www.aglf.org/conference-landing-page
---
October 4, 2017 - October, 6
2017 Funding Symposium
JW Marriott Buckhead
Atlanta, Georgia
---
October 11, 2017 - October 13, 2017
Lend360
Fairmount Dallas, Texas
http://www.lend360.org/
---
October 17, 2017 - October 19, 2017
Third Annual Conference
---
October 22, 2017 - October 24, 2017
2017 56th Annual Convention
Orlando, Florida
---

October 22, 2017 - October, 26, 2017
The Palazzo and Sands Convention Center
Venetian Hotel & Casino
Las Vegas, Nevada