Leasing/Finance Conferences 2017
Save the Dates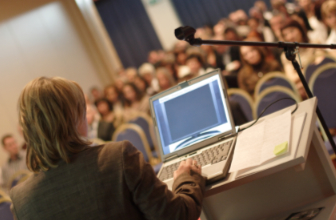 ---
Sheraton Atlanta Airport Hotel Reservation: click here
Presentation Proposal for September 16, Atlanta, Georgia
https://www.surveymonkey.com/r/REGIONALSESSSION
---
October 4, 2017 - October, 6
2017 Funding Symposium
JW Marriott Buckhead
Atlanta, Georgia
---
October 11, 2017 - October 13, 2017
Lend360
Fairmount Dallas, Texas
http://www.lend360.org/
---
October 17, 2017 - October 19, 2017
2017 56th Annual Convention
Gaylord Resort & Convention Center
Orlando, Florida
"Our registration is now open and we anticipate over 600 brokers to attend based on the success of last year and growth we experienced."
Kris D. Roglieri
kris@commercialcapitaltraining.com
Commercial Capital Training Group
www.CommercialCapitalTraining.com
For More Information:
www.naclb.org
---

October 22, 2017 - October 24, 2017
2017 56th Annual Convention
Orlando, Florida
Call for Presentations/Submission Deadline
Monday, July 3, 2017
---

October 22, 2017 - October, 26, 2017
The Palazzo and Sands Convention Center
Venetian Hotel & Casino
Las Vegas, Nevada
Speakers and More Information
https://10times.com/money/speakers


---
"Positioning Today's Lessors for Tomorrow" in Dubai,
United Arab Emirates / October 30 – 31, 2017
Amembal & Halladay is pleased to announce that our Management Symposium, "Positioning Today's Lessors for Tomorrow", will be held in Dubai, United Arab Emirates from October 30th – 31st of 2017.
Critical operational factors such as funding, improving profitability, identifying vulnerabilities and assessing the company's financial health are explored in depth. The speakers, including leasing company executives, will provide insights into successfully shepherding the leasing company into the future.
All members of management will greatly benefit from attending this symposium, including CEOs, CFOs, COOs, middle managers, and those being groomed for management positions.
Registration is now open with an early bird discount in effect until August 15, 2017.

Contact Kelly Farnham for more information and to register:
kelly@amembalandhalladay.com


---
8:00AM - 6:00PM EST
Tickets
$499 ( + $28.44 fee) Early Bird
https://www.eventbrite.com/e/fintech-world-summit-2017-the-evolution-of-finance-tickets-34997256737#tickets
For More Information, please go here:
https://www.eventbrite.com/e/fintech-world-summit-2017-the-evolution-of-finance-tickets-34997256737?aff=es2
---

November 7, 2017
The Regency Ballroom
1300 Van Ness Avenue
San Francisco, CA 94109
$100 Early Bird
Information:
https://www.empirefintechconference.com/pages/sf2017
---
Western Regional Meeting
November 17 - 18, 2017
Doubletree by Hilton - Anaheim
Anaheim, California
Presentation Proposal for November 17 - 18, Orange, California
https://www.surveymonkey.com/r/REGIONALSESSSION
Register, to view event:
https://nefassociation.site-ym.com/Login.aspx?optional=1&store=1&
returl=%2fstore%2fRenewMembership.aspx