Leasing/Finance/Loan Conferences
Updated Information/Exhibitors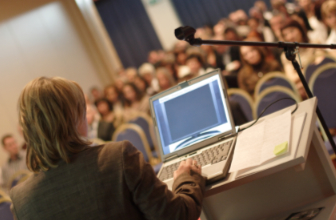 ---
Canadian Finance & Leasing Association
September 12 -14
The Delta Okanagan, Kelowna, BC (Wine Country)
Program
http://members.cfla-acfl.ca/cfladocs/online%20program.pdf
Hotel
http://members.cfla-acfl.ca/Conference2017/Hotel.aspx
Free Shuttle Service
http://members.cfla-acfl.ca/Conference2017/Shuttle_Bus.aspx
Organized Activities
http://members.cfla-acfl.ca/Conference2017/Organized_Activities.aspx
---
Women in Leasing Luncheon
September 14, 2017
12:00PM 1:00PM
$35.00
"NAELB is hosting the luncheon at the regionals this year
so anyone who wants to attend can register on the regular form for the event."
Exhibitors as of August 17, 2107
4 Hour Funding
Advantage Funding
American Lease Insurance
Bankers Capital
BlackRiver Business Capital
BlueVine
Bryn Mawr Funding
C.H. Brown Co., LLC
Channel Partners Capital
CLFP Foundation
Cobra Capital
Eagle Business Credit
Financial Pacific Leasing
InstaCOVER
JB&B Capital
Navitas Credit Corp.
NCMIC Professional Solutions
NFS Leasing
North Mill Equipment Finance LLC
Pawnee Leasing Corporation
Quality Leasing Co., Inc.
RapidAdvance
TEAM Funding Solutions
TimePayment Corporation
TradeRiver USA
United Financial Corporation
VFI Corporate Finance
Register/Agenda/Exhibitors/Hotel Information
https://www.naelb.org/events/event-description?CalendarEventKey=4d5fa9e3-972e-4a39-b75e-c7e4aa5ba9da&Home=%2fhome
---
October 4, 2017 - October, 6
2017 Funding Symposium
JW Marriott Buckhead
Atlanta, Georgia
Exhibitors
4 Hour Funding
Advantage Funding
American Lease Insurance
AMUR Equipment Finance
Baystone Government Finance
Beneficial Equipment Finance
Bluechip Asset Management
Boston Financial & Equity Corp
Bryn Mawr Funding
Channel Partners Capital
CLFP Foundation
Commercial Funding Partners
Copernicus
Dakota Financial, LLC
Dedicated Commercial Recovery
Dedicated Funding
ECS Financial Services, Inc.
Financial Pacific Leasing, Inc.
Funding Circle
Great American Insurance
JB&B Capital
Leasepath
LeaseTeam, Inc.
Marlin Business Bank
Monitor Daily
Navitas Credit Corp
Newsline / Equip Finance Advisor
NetSol Technologies Americas
North Mill Equipment Finance
Orange Commercial Credit
Pawnee Leasing Corporation
Quality Leasing Co., Inc.
Register and conference details

---
October 11, 2017 - October 13, 2017
Lend360
Fairmount Dallas, Texas

LEND360 brings together the entire ecosystem of online lending, including consumer, small business and marketplace lenders, tech platforms, legal counsel, investors, marketing and advertising professionals and more.
It will be three days packed with content following four tracks:
Policy and regulation
Business Lending
Consumer Lending
Advertising, Marketing, Data & Analytics
View Agend​​​​​​a
http://www.lend360.org/2017-agenda/
---
October 17, 2017 - October 19, 2017
2017 56th Annual Convention
Gaylord Resort & Convention Center
Orlando, Florida

Gaylord Palms Resort & Convention Center, a Marriott Hotel
What makes this conference difference are funders and brokers who normally do not attend conferences, but come from all parts of the United States. This is not just for members of one group, but open to all, many who do not belong to finance and leasing associations, including specialists with specific followings in business loans, equipment finance and leasing, merchant advance, working capital and other commercial financial transactions.
"Whether you're a bank or private commercial lender, or a commercial loan broker, the NACLB conference is designed specifically for brokers and lenders to help each other get business done.
"Based on a recent poll of last year's conference in Las Vegas, our lenders proposed on over $50,000,000 worth of deals with in two months after the conference; all from new broker relationships they gained. That means that the brokers who attended had over $50,000,000 worth of deals that were not being funded previous to attending our conference. No other conference can deliver those numbers!

"Top things you will gain as a broker:

Meet close to 100 banks and lenders that are eager to take on broker business across multiple funding categories in business lending and commercial real estate lending.
Get educated on different products to cross sell your clients or gain access to funding products to concentrate on and increase your revenue.
Learn and hear from the industry's most successful brokers and how they grew their businesses.
Learn how to effectively make the leap from broker to lender.
Discover the changes that might be impacting your industry with regard to regulations.
Play a friendly game of poker and get a chance to win a 5-day vacation (for 2) to the Punta Cana in the Dominican Republic.

"Our registration is now open and we anticipate over 600 brokers
to attend based on the success of last year and growth we experienced."
Kris D. Roglieri
kris@commercialcapitaltraining.com

For More Information:
www.naclb.org
---

October 22, 2017 - October 24, 2017
2017 56th Annual Convention
Orlando, Florida
Brochure/Schedule of Events/Speakers/Registration
https://www.elfaonline.org/cvweb_elfa/cgi-bin/documentdll.dll/view?DOCUMENTNUM=1649&DOCUMENTNUM=1649
---

October 22, 2017 - October, 26, 2017
The Palazzo and Sands Convention Center
Venetian Hotel & Casino
Las Vegas, Nevada
Speakers and More Information
https://10times.com/money/speakers


---
"Positioning Today's Lessors for Tomorrow" in Dubai,
United Arab Emirates / October 30 – 31, 2017
Amembal & Halladay is pleased to announce that our Management Symposium, "Positioning Today's Lessors for Tomorrow", will be held in Dubai, United Arab Emirates from October 30th – 31st of 2017.
Critical operational factors such as funding, improving profitability, identifying vulnerabilities and assessing the company's financial health are explored in depth. The speakers, including leasing company executives, will provide insights into successfully shepherding the leasing company into the future.
All members of management will greatly benefit from attending this symposium, including CEOs, CFOs, COOs, middle managers, and those being groomed for management positions.
Registration is now open with an early bird discount in effect until August 15, 2017.

Contact Kelly Farnham for more information and to register:
kelly@amembalandhalladay.com


---
8:00AM - 6:00PM EST
Tickets
$499 ( + $28.44 fee) Early Bird
https://www.eventbrite.com/e/fintech-world-summit-2017-the-evolution-of-finance-tickets-34997256737#tickets
For More Information, please go here:
https://www.eventbrite.com/e/fintech-world-summit-2017-the-evolution-of-finance-tickets-34997256737?aff=es2
---

November 7, 2017
The Regency Ballroom
1300 Van Ness Avenue
San Francisco, CA 94109
$100 Early Bird
Information:
https://www.empirefintechconference.com/pages/sf2017
---
Western Regional Meeting
November 17 - 18, 2017
Doubletree by Hilton - Anaheim
Anaheim, California
Presentation Proposal for November 17 - 18, Orange, California
https://www.surveymonkey.com/r/REGIONALSESSSION