Latest on Sheldon Player and E.A.R.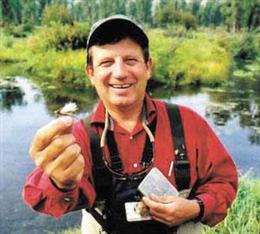 (This was on his web site selling his new bottled water
from Wyoming; don't know if Schwartz, some say it is not,
although site claims it is. editor)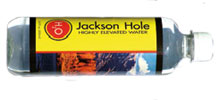 Perhaps the most emails and telephone calls are about Sheldon Player of Equipment Acquisition Resources: why isn't he in jail. Yes, he is an ex-convict, who has had parole problems, according the court records. And you have to understand because he has been through this; he knows how to play the game. Speaking of that, it is amazing how the three officers spent so much time and lost so much money at the casinos. Perhaps they did win from time to time, but then why did they need so much money wired from E.A.R. to the various casino's the bankruptcy trustee is trying to get the money back (he is claiming it was company money as from E.A.R. and not from their personal bank accounts; meaning, if the money went to their personal accounts and then from there to the casino, it would be personal money and he could not claim the money back.) We're talking about more than $5 million so far, too.
Those that saw the assets say they were a warehouse full of junk piled on each other, and eventually all sold, as well as other equipment from another warehouse. Much of the transactions then were "ghost." It is complicated as there is a vendor involved, several leasing companies who also sold equipment as if it was their's to sell and then have leased to E.A.R. And no one has told tales. There are about seven active brokers who sold the deals, all orchestrated primarily by one independent who was also on E.A.R. payroll. She got two to three points from E.A.R. and whatever she could from the leasing company or broker. Talk about the Russians and Afghanistan's and the way business is done overseas, we had the collusion right here in the River City with everyone getting a piece except for the funder (he got the shaft.)
This one is similar to Allied, but two years earlier when we informed Leasing News readers in an alert to watch out about Player, even quoting him from an interview about his past going to jail for exactly what it appears he did again. Paul Weiss had left Icon Capital, and if he had stayed, I know he was reading Leasing News and would have saved his company $30 million. Paul is out of leasing in the United States now, heavily involved in Japan and China. The man has a touch of gold.
The latest at Allied finds the settlement with the IRS as he paid $4.7 million in federal taxes on ghost income to fool the creditors with his tax returns. All the parties had to agree, and the trustee did the best he could with the IRS (they kept a good portion.) It was a lot of paperwork, according to the court action records. Once all the income is brought in, then expenses settled, what's left goes to the creditors (not that easy as they have to all basically agree). As long as this is going on, looks like they want to keep Player cooperating, so as stated earlier, he knows how to play the game to stay out as long as he can, plus work the system to his best advantage. Also, look at the positive side, he's keeping the economy going by getting so much work for attorneys and their staff.