Bank Beat
by Christopher Menkin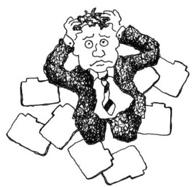 Bank Reserve Continue to Fall Across Industry
Top 50 US banks, thrifts in Q3'13
Small US Commercial Banks Beat Big Boys
on Loan Growth Front, reports SNL Financial
Bank Branch networks continue to shrink
Community banks generate loan growth — barely
Non-Current Loans Take Another Bank Down
This Time 4th Florida Bank This Year
Merger/Acquisitions--Online and Mobile Banking
Helping to Fuel Bank Branch Consolidation
Banner Year for Mortgage Refinancing
27% New, 67% Refinance, 6% Home Improvement
Private Sector and Credit Unions Move into Loan Business
Revenue and Regulatory Pressures Persist in Q3 for Big Banks, NIM
"Deposits Up, Branches Down," says SNL Financial
Bank Branch deals decline, leaving community banks behind

Smaller Branches and Less of Them, too
Texas Bank Takes FDIC for $637.5 million DIF
Why Did Connecticut's Only Minority Owned Bank Fail?
Undercapitalized banks fall to lowest level since 2008

Umpqua Brings Commerce National, FinPac, Sterling Together
May Become Largest Broker Originated Operation
Good News for Lending- Banks with Highest Texas Ratios Decline
Arizona and Tennessee Bank Close
Bank of Wausau, Wausau, Wisconsin Lacks Capital
Construction/Land Development Loans
Take Florida Bank Down
Beneath the Merger of PacWest and CapitalSource

While bank branches close,
there are 1,000 more than 2006

Wells Promotes "SurePay"

Failed banks: Class of 2013
16 to date/51- 2012/157- 2010
2012 Bank failures to cost FDIC $241.6M more than expected
Big asset-sensitive banks stand to benefit from rising rates

Credit unions continue record strong membership growth
Auto lending still a favorite for US banks
Farm lending on long march upward --concerns emerge
Top auto lenders largely in neutral in Q1
Largest remaining banks & thrifts in TARP
Regulators take 4th chunk of Capitol Bancorp franchise
Community Banks in Western States Grow Stronger
Tennessee Bank Fails, Las Vegas Bank Can't Find Buyer
SNL's Top 50 European Big Bank List
Top 50 US banks and thrifts by assets
By Aarti Kanjani, SNL Financial

Undercapitalized banks fall to lowest level in 17 quarters
By Nathan Stovall and Robert Clark, SNL Financial

Regional Banks Step in to Lend as Larger Banks Slide
By Robb Soukup and Robert Clark

Wisconsin Banks Raise Capital, but one not enough
---Bank of Kenosha Fails
FDIC-Insured Institutions Earned $40.3 Billion
in The First Quarter of 2013
Banks Net Interest Margin Pain Deepens
By Kevin Dobbs and Marshall Schraibman
Western Equipment Finance Parent
Takes over Central Arizona Bank
Community Banks grow C&I loans amid 'fierce' competition
Real Estate Takes Another Bank Down in Georgia
Fraud closes Second Bank in Asheville, North Carolina
Earnings scorecard for top 25 US banks and thrifts, Q1'13
Top bank branch acquisitions since 2012
Banking Industry Lags Behind Desire for Emerging Financial Services
Real Estate takes Bank Down in Georgia & North Carolina

Small business lending grows under SBLF, TARP banks lag
Real Estate Loans Take Three Banks Down

Arizona Real Estate Failures Take Bank Down
Commercial Real Estate Growth Small Growth
Highest at Banks between $10B and $50B
Top 100 Community Banks: $500 Million to $5 billion
By Sam Carr and Tyler Hall, SNL Financial
Top 25 Community Banks: Less than $500 million
By Sam Carr and Tyler Hall, SNL Financial
Small business lending down in 2012, but big banks continue to lead the market
Independent Community Bankers of America Convention
By Neil Morstad, OneWorld Business Finance
Top 50 US banks and thrifts by assets
Criticized loans falling gradually for the big banks
Less In-Store Branch Banks, but More Deposits
It's Alabama, Not Georgia Bank Failure
Ag lending rises, while farmland values give regulators pause
Securities are outpacing loans at US Banks and thrifts
The Seven Safest Banks in America

African-American Religious Bank Fails in Chicago

More Bank Companies Payback TARP

2012 bank ratings downgrades far outnumbered upgrades
In branch growth, JPMorgan and California are still king
Mortgage Bubble Burst Takes Another Bank Down
Loss-Share Agreements in Bank Failures 2013
Bank in Washington State First to Fail in 2012

Problem Banks Below 700
--and No Bank Failures So Far This Year!
Credit card loans at US Commercial Banks Down
2012

FDIC Releases Report on Unbanked and Underbank

Undercapitalized banks fall to lowest level in 3.5 years
Top 50 US banks & thrifts by assets
California leads the pack in Q3 bank branch growth
Another Florida and Another Illinois Bank Fail
Earnings scorecard for top 25 US banks and thrifts, Q3'12
The Branch is Dead--- Long Live the Branch!
Missouri, Two Banks Florida Closed---Why?
Small banks flee SEC following JOBS Act
Bank Branch Growth Southeast, West
US banks see branches cut, deposit glut
Forty Year old bank closes in suburbs of Chicago
Poor Real Estate Loans Take St. Louis Bank Down
Deposit growth outpaces lending at US banks
Are we out of big bank failures? By Christopher Menkin
Former Viking TE was Chairman Bank that Failed in Minnesota
Mergers and Purchase of Bank/Thrift Branches Continues
2011

December 20
December 6

November 29

November 21

November 14

November 7

October 24
September 12

September 6

August 29
June 27

June 20

June 13

June 6
March 14

March 7

February 28

February 22
2010
2009